Hall Bar
A contemporary approach to the Andalusian courtyard which is loyal to tradition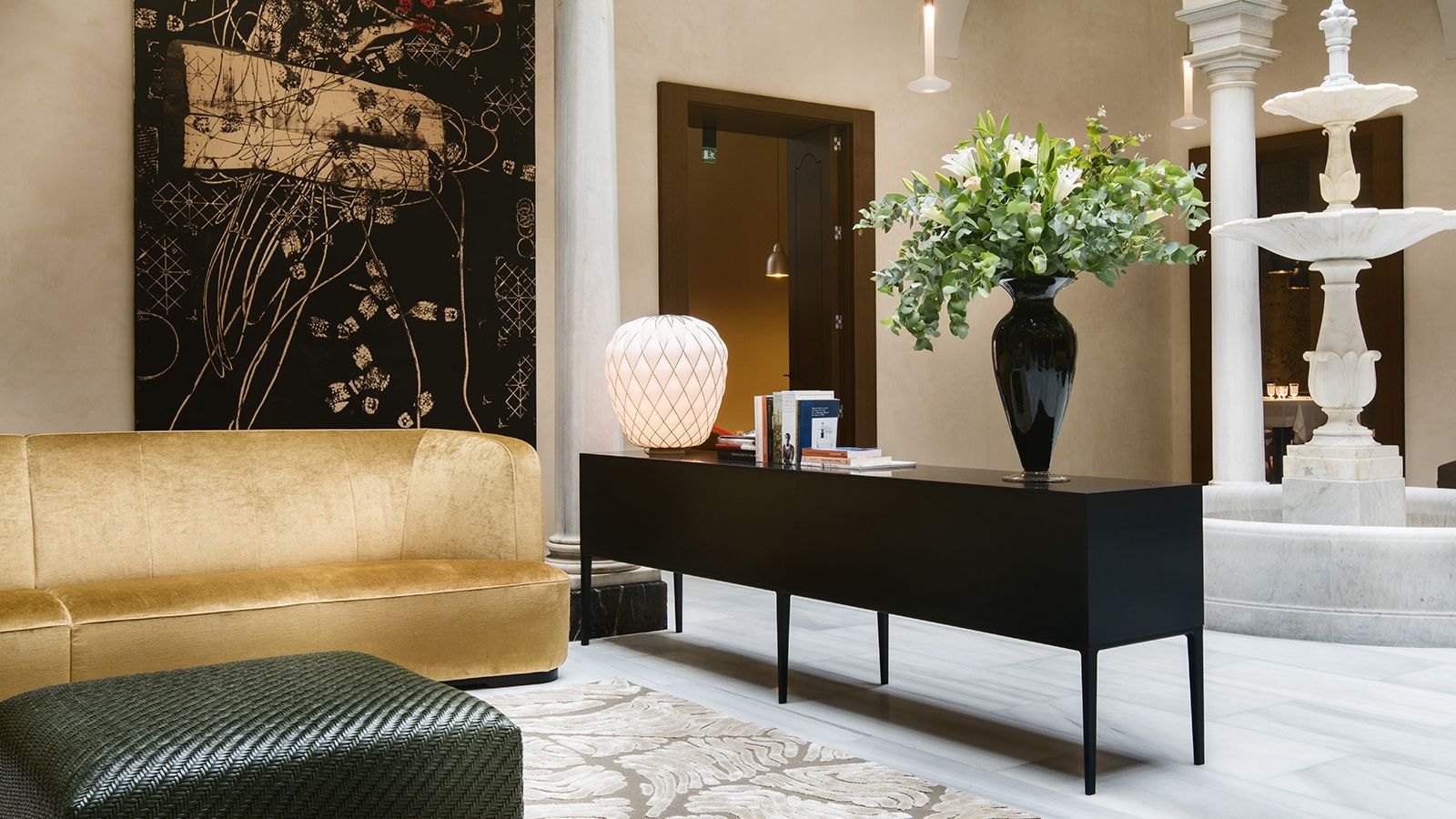 The soul of the Mercer Sevilla
The courtyard of the former Casa Palacio Castelar is the hub of the hotel. Its personal architecture and exquisite interior design make it a unique setting in the city. Take your time to enjoy it and unwind.

The murmur of water flowing from the fountain. The sapphire sky of Seville through the dome. The natural light. The white marble. The understated and harmonious atmosphere. The arches, the staircase, the high ceilings... Take a break. The details are worth it.

Order a snack or drink in our Hall Bar. Why not? Stand back and savour the moment.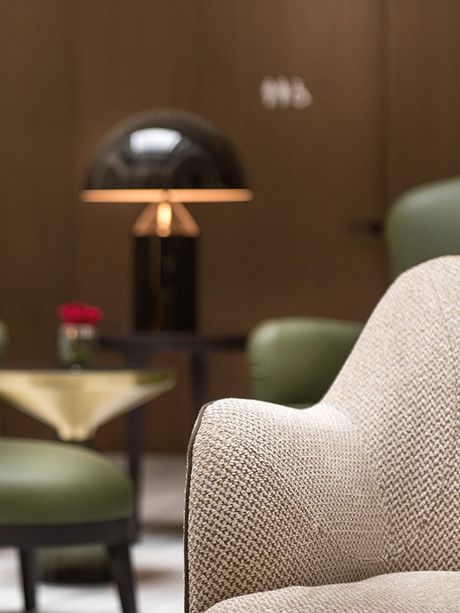 Contact
Calle Castelar, 26. Seville
Tel. +34 954 223 004
Restaurants and Bars
Listen to the murmur of the water flowing from the fountain, take your time